I am proud to announce to the Uechi World that Ian Quitilen, student of Sensei John Felipe from the East Bay Karate dojo, was appointed the new Vice President of the IUKF. We will be hearing a lot from Ian this day forwards as Ian is an intelligent and hardworking leader of this era.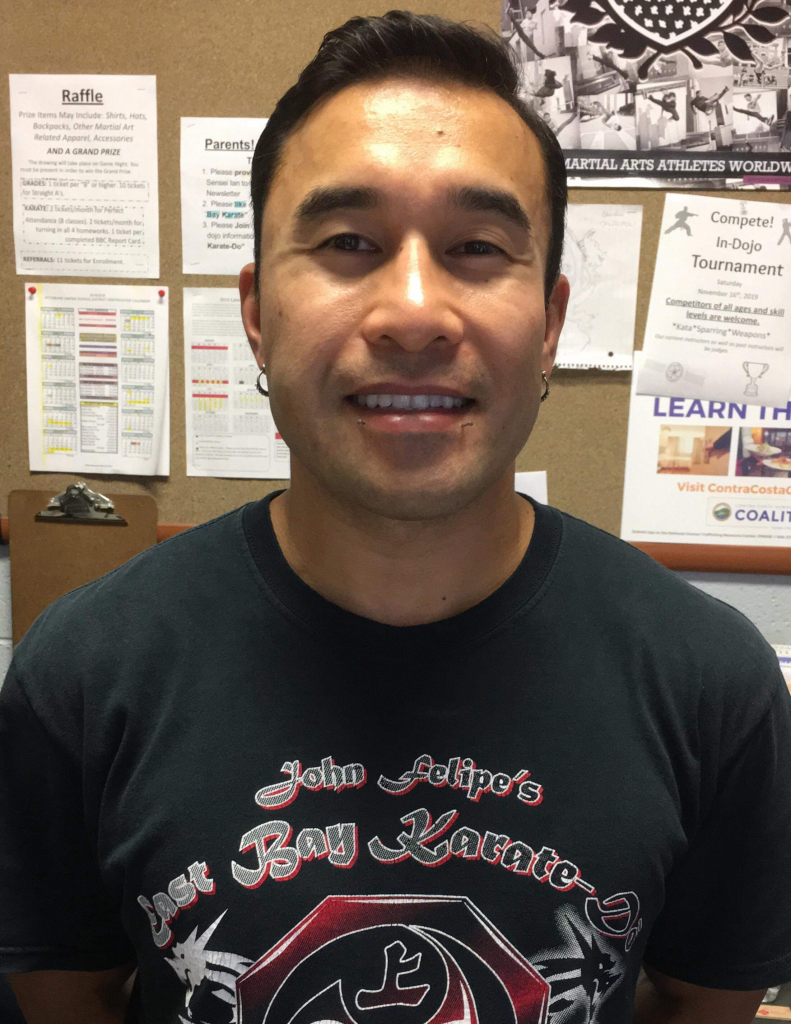 Ian partners with Sensei John Felipe teaching and maintain the operation of their dojo. He has proven to me his dedication, loyalty, and respect for all Uechi-Ryu people regardless of affiliations. His progressive ideas have always shown promise and remarkable results.
Many of you will get to know Ian as he is also appointed as our new Black Belt Test Administrator. Our promotion process has shown enormous improvements since Ian assumed the office. Testing is as simple as going onto our IUKF website and filling simple information required. There is no more confusing back and forth with the candidates and their senseis, trying to figure out information and payment before a certificate is created and sent.
Thanks to Ian, you'll find our Black Belt promotion process a lot less complicated.
Welcome Ian, and thank you for your commitment to the IUKF.
Darin Yee
President – IUKF