Darin Yee, IUKF President, recently did a seminar in Germany! Here is a message from Paul of … in German and English!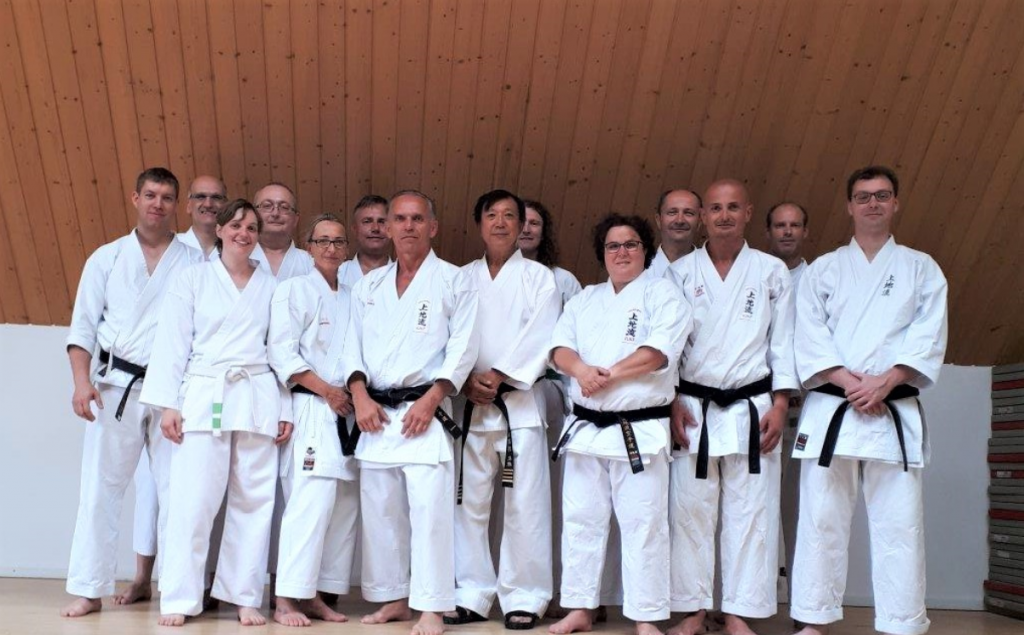 German Version
"Vom 6. Bis 8. Juli hatten wir ein Seminar Uechi-Ryu Seminar mit Darin Yee, 9. Dan und Präsident von IUKF in Deutschland (Regensburg und Pettendorf).
Es war ein hervorragendes Seminar. Sensei Darin Yee arbeitete mit uns an der weichen Seite von Uechi-Ryu und daran maximale Kraft in der Technik zu generieren. Dazu gingen wir durch die 8 Katas und übten an verschiedenen Schwerpunkten. Teilnehmer aus weiteren Dojos in Deutschland waren auch zu Gast. Meinen Schülern und auch den Teilnehmern aus den anderen Dojos hat das Seminar sehr gut gefallen.
Vielen Dank nochmal, Sensei."
English Version
From the 6th to the 8th of July we had a Uechi-Ryu seminar with Darin Yee, 9th Dan and president of IUKF in Germany (Regensburg and Pettendorf).
It was an excellent seminar. Sensei Darin Yee worked with us on the soft side of Uechi-Ryu and how to create maximum power in the technics. We went through the 8 Katas and practiced at various focal points. Participants from other dojos in Germany were also guests. My students and also the participants from the other dojos really enjoyed the seminar.
Thank you again, Sensei."